Heartbreaker
March 21, 2017
Oh what sinful crime,
You've taken his heart and bent it in time.
Or rather a hollow heart left with despair,
That nothing but your words could repair.
Agony? Torture? What is it that she feels?
The feeling pounded as it began to heal.
Denial. Denial. It aids the wound.
A misguided guilt with it's poisonous fume.
It's evil
But too sweet
Pulling him down into it's pink spiked seat.
The scent of mint and lavender leaves you
As you pass by, who would knew?
That his heart, once sealed,
Was already ready to yield
Before meeting your eyes
While gazing at your pale hair that sits still.
Charming, aren't you,
You're graceful skips tear through,
His once solid heart
If only you knew,
That he's never known how love grew,
Until he met you…
What would you do?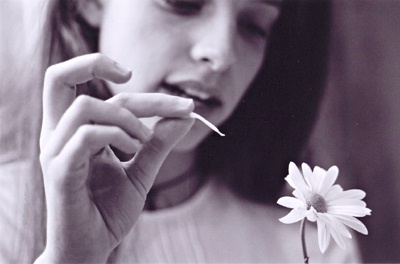 © Emily B., Houston, TX