Life at a Funaeral
March 16, 2017
My mother is swarmed by devastated family and all of their weeping
becomes one; my brother and I sit between her, the older one son shares their tears
while I sit on the wooden bench twiddling my thumbs with a blank face. My head
is lowered, everyone behind me dressed in black coming up to mourn with us.
The priest settles everyone into their seats.
The fog-filled service lets a shine of light enter and
before long it has a seat of it's own. The gloominess dies
life is once again reborn. Most believe it is an angel
coming to take him away. I know it is only the sun.
I haven't thought of what I am going to say.
The man lies in his mahogany casket but he is still not at rest.
His mouth does not move but I can hear him yell
I see him rocking like he would when I laid in between them
after a nightmare. Now we watch him being buried,
but my mother and brother are still crying.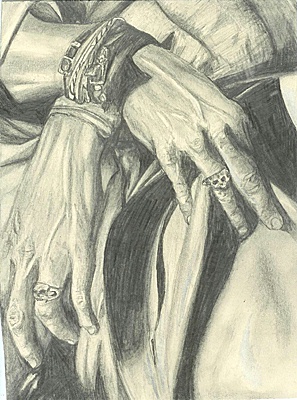 © Angela K., Kansasville, WI