Main Street Musings
March 16, 2017
Down on Main Street, a child
leaps over sidewalk cracks
bouncing and giggling, and
grasps her father's hand for what seems her life.
Her tulle skirt floats effortlessly in the brisk winter breath.
A couple, laughs echoing around each other,
drunkenly stumble their way down the powder coated walkway,
unaware of the hollow voices giving hymns to the air.
Warmth oozes out of their layers of wool and cotton,
unnoticed by a lump on the side of the street.
He clutches his life savings in a
rusted coffee can with blue cracked palms-
holding on to hope and
a handful of nickels.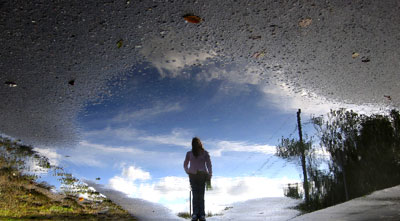 © Daniel H., Oak Bluffs, MA