I said no
March 9, 2017
No.
A word that has one definitive meaning. No.
If I say no I don't want you to keep touching me.
If I say no I don't want to go back to your place.
If I say no I don't want to have "fun."
If I say no, I mean it.
No.
I may be calm when I say no to you but deep down I am scared, I fear for my safety.
I said no and you kept on touching me.
I said no and you didn't listen.
No.
I just left your car and I can't stop shaking.
I said no so many times and you didn't pay attention.
You drank and wanted me to drink.
I said no. You kept pressuring me, I had to fool you by casually pouring the liquor onto the floor.
You kissed me even tho I said no.
I was so scared and all I kept saying was no.
Do I blame myself?
Yes.
Should I?
No.
I knew I shouldn't have gone.
I knew I should've stayed home.
I would've avoided all of this if I would've said no to meeting up.
Because now I'm sitting here with mascara all over my face, my body trembling, and a dark memory all because you couldn't listen to no.
It is not my fault but I can't help but feel like it is.
I can't stop crying and shaking.
I'll take a shower, drop to the floor and cry in there too, why couldn't you listen?
I said no so many times.
I feared for my life and you feared nothing.
I asked you to take me home and you couldn't because you weren't sober enough.
I know you could've done worse but what I feel is the worst I have ever experienced.
I tried to put myself out there, I should've just listened to my gut.
I said no.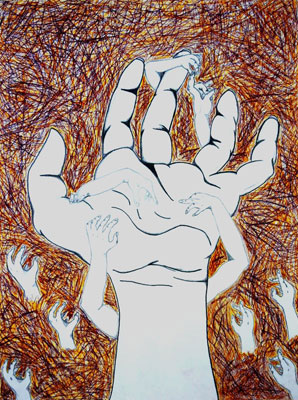 © Ariana R., New Orleans, LA