Mix and Mash
MAG
March 24, 2017
Walking around the buffet, sampling, I
dabble in cornbread, pasta, and fish.
Walking around in the Olympics of foods, I
don't get caught in desserts.
In the mixture of spices and aromas, I
eat too much food and it'll put me in a coma.
Pizza from Italy
steak sandwiches from Philly
and sausage from Germany,
The table's a sea of platters.
Each food a stroke of the brush,
each dish the chef's masterpiece,
each judged by taste, smell, and appearance.
After the main course: the sweets and
on this table there are no beets.
The chocolate covered fruits and cake,
I want them all, these delights to partake
in the gathering in our belly.
A mix and mash of tastes and culture.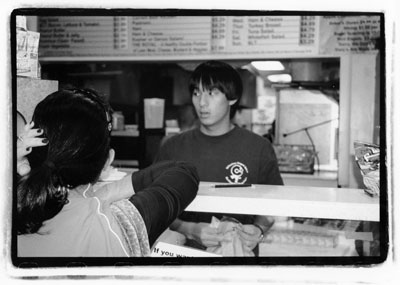 © Rachel D., Bethesda, MD