the other half of me
March 25, 2017
Sometimes
I feel
As if
I am two different people
One is so utterly happy
Sometimes she feels like she could burst
From all of it
She wants to share her joy
Always creating
And illuminated
Positive
Nothing can bring her down
But in a split second
The other half of me
Comes out
She is despairing
Grieving
Depressed
She feels as if all is hopeless
All the voices in her head
Drive her crazy
Bring her to tears
She is utterly alone
And yet
There are even more other parts
To me
The contemplative one
A moderate between the two
Halves of me
Though she is easily swayed
To despair
Or joy
There are so many moods
That I have between the two
And yet
I feel so much like a pendulum
Back and forth
Back and forth
Switching
So drastically
From happy to sad
Hopeful to despairing
I feel
As if I am sad
So much of the time
But also happy
So much of the time
If this is what being a teenager is like
I don't want it
Can I just skip these years?
And yet
I feel as if these are my most important years
But
I just wish that I had someone my age
To tell me this is normal
To tell me you are not alone
But alas
I have only
Me myself and I
Just me and my thoughts
And the
own perfect little worlds
Just like me caught up in my own little  horrible world
Just me and all the other parts of me
Now
would be the right time
To ask which one of them is me?
But I already know the answer to that
They are all me
The only question left is
Which one will I become?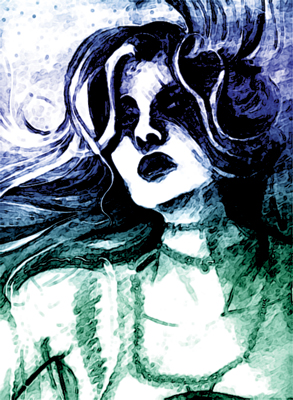 © Sindi J., Westminster, MD