Dancing with My Devil
March 24, 2017
Food for most: an opening into a vibrant and radiant life.
But for me—it's a task for survival and
a lifetime battle between brain and body.
From brittle bones, thin hair, and raw skin,
the need for nutrients remains.
A simple solution: so hard to reach.
Formally: as content as the birds flying in the summer sky.
Now—I struggle for strength to get out of bed.
The disease slowly takes me.
Fatigue, confusion, anger.
My body screams, while my mind stays stubborn.
The fight steals my soul.
Food: an opening into lives, deepening our knowledge about others.
That is—an opportunity to discover through an essential part of life
but within every beautiful bite: a shade of grey still remains.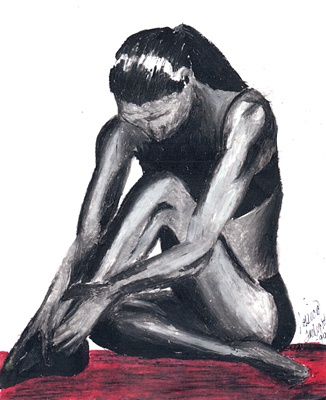 © Jessie Y., Ahwahnee, CA