Friend Through the woods
March 24, 2017
Friendship is something very confusing.
One moment that's all you are,
Friends.
But sometimes something just changes.
At that moment you don't know how to handle it.
For some reason
That one person who's always been by your side
Is someone who is all you can think about.
Some who knows you more than anyone else,
And you know them just the same.
In the one pivoting moment
A title wave of emotions takes over
So powerful it paralyzing.
You fall into a sort of trans
Needing them to pull you back to reality.
But something is different
They don't look the same
And you think to yourself
"She's more beautiful than I remember"
You start to notice things you didn't before
Like how her hair drapes upon her shoulders
Or how you actually obsess over the color of her eyes.
Diving deeper into the unknown void of emotions
Your heart begins to have a new kind of rhythm.
This rhythm flows through you,
Your imagination dances to the beat
Rendering your body under its control,
And as you lock eyes once again
The booming drums echo in your chest.
With a sudden momentum
My body slowly leans in.
Drums roaring as the tempo becomes faster.
Eyes locked on her lips.
Drums beating faster
And faster
And faster
Then…
The reminiscent feeling of defeat fills your chest
Knowing her love is already seized
By someone else...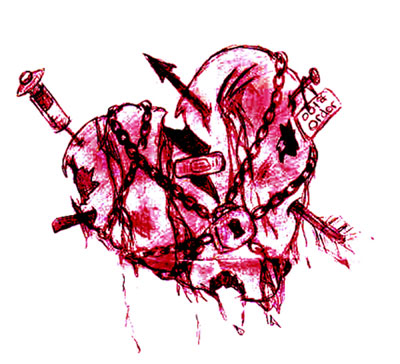 © Asia B., Hudson, MA