The Game
March 23, 2017
As a boy I learned that Sundays are saved for god and soccer
When mas is done I sprint through wood carved doors with my prized cleats and a ball.
I have nothing else to do, besides all my friends enjoy The Game too.
As clubs and teams are formed The Game desires dedication.
Little older now I give up homework time and my social life for the hope of getting better
Precious and scarce time is put into a distant future that may never be true.
Playing The Game does a number on your body
Your joints decay, body aches, you go crazy clutching to a top spot
The smell of the cut grass, the roar of the crowd, and the stadium lights
Bring a salty tear to your cheek it was all worth it.
Now you made it.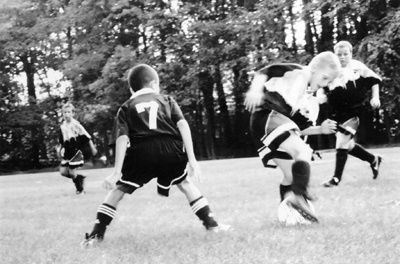 © Daniel W., Mount View, NJ