The Walk
March 23, 2017
Three bouncy children
Tailing along behind a
Happy hearted mother.
Beginning their trek to the
Lines upon lines
Of open airways
With the beginning of small talk
Tossing their cans, piles of pears, and other wants
On the crawling belt
As others pile behind them.
Coming to the end, all four of them laughing.
Mom glances at the total
Like it isn't anything a credit card can't fix.
Sliding it like it can't make the rain go away,
Decline.
Stacks of plastic make their way
Through the machine,
Decline.
As the truck load of wanted groceries
Gets thrown back into the bucket,
none of it is there's, still.
They turn around
The three not knowing what is yet to come.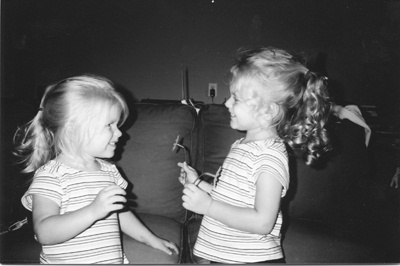 © Elizabeth S., Pompton Plains, NJ