The Scathing Snake (who left me in the afternoon)
March 19, 2017
The sea slithers into my perfect optic nerve
and its limitlessness consumes my soul. My brilliant
scars, my brilliant mind—has become yours.
You have me, you have me,
but you cannot do with truth. You
you you, and I do not know how to
do. Your scathing pie, your
treacherous rhyme and I do not
do to you, I do not do to you.
My frivolous knife craves longingly
at You.
I praise and curse you,
I decorticate and adore you,
You and your f***ing ruts!
Your bloody tart and your sweet-tooth rear,
I knew it was true from the Prussian-green poem
you wrote about Your dear.
Nevertheless, I remember my sweeping cylinder of
alveolar cancer that you
broke into blue and my bullet sclera that
intervened and cut your brittle lies into two.
I do not have you.
But I forgive you in spite.
I forgive you with my blind white.
I forgive you holding my volatile lines.
You categorised me as a clear confusion.
And you were right with your ruthless
attitude.
Because you flicker like the Raiwind city
that does not exist, yet I continue to perceive
you truffling futility like a blinded b****.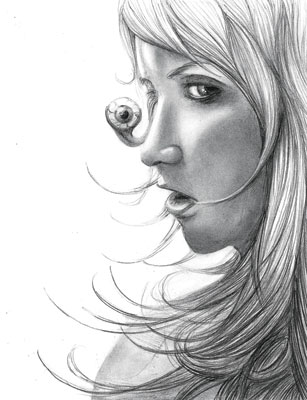 © Jessica P., Bethel Park, PA