Gun Hidden In Roses
March 17, 2017
Say that you love me,
Roses, you gave to me,
Your lies didn't matter,
Cause I love you.
You say that,
I am your shadow queen,
You say that,
You love me.
And I believed,
Every single word of yours,
They're my wine,
I take more, and more.
Soon, you went,
Releasing free from me,
Or was it me,
Who is chained to you?
Looked at the roses you gave,
Held them in my hands,
The thorns hurt me,
But the beauty is irresistible.
You hold a bouquet,
Of them in front of me,
Within, there's a gun,
But somehow I turned blind to it.
You are an addiction,
All by yourself,
Need no marijuana nor cocaine,
Captured me all by yourself.
I need no wine,
No vodka, no cigars smoked,
Not even a cup of caffeine,
You're my drug.
I want to let you go,
But somehow I can't,
Rope burns on my hands,
Don't know why I'm holding on.
In one hand,
You held my heart,
The other hand,
Holding a knife.
You stabbed it,
Burnt it,
Broke it,
Destroyed it.
With nothing but,
Only your words,
As your weapon,
As your knife.
I'm not fine,
Your face makes me hurt,
Your voice breaks me,
You kill me every time.
Don't come around,
No more, don't,
I need some time,
In hopes that the wounds would heal.
Heal and fade away.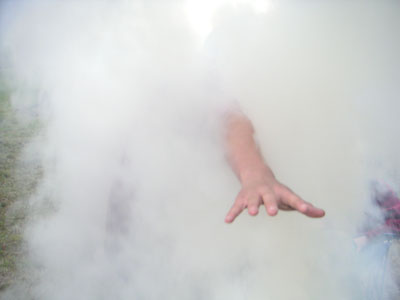 © Garrett M., Port Angeles, WA