Things I Didn't Get to Say to Someone I Will Never Meet
March 16, 2017
You strengthened me.
You damaged me in a way that would only make me rise further above I ever thought I could.
You inspired me.
You ignited this fire in me to become motivated in places I thought drive was impossible.
You changed me.
You conceived ideas in places where good thoughts should be and super glued them there, so that I may never have a chance to erase those feelings.
You loved me.
You fed off the way I thought I needed you and became stronger through the way I was struggling.
You hated me.
You wanted me to be who I wasn't, in a way I couldn't do.
You commanded me.
You spit lip-biting, tear-jerking, rage-invoking lies in my head, thinking you had me all figured out.
You needed me.
You needed me to crumble into the putty of your hands in a heaping mess of apologies and unforgivable pain, for you to seem like the hero.
You thought you had me fooled.
You thought I was wrapped around your slimy, little finger and I would obey your every sick accusation.
You are me.
And you were wrong.
I am more than what you say I am.
I am more than the dark cloud drenched in evil falsities you have tricked my mind into believing I am.
I am more than the negative soul you want me to be.
I am more than the one who drags down others in my misery, so you can grin as you watch the world bow down to your feet.
I am more powerful than you will ever have the capability to be.
I have outsmarted the one who I praised for being so right.
I have tricked the devil.
I have outsmarted my alter ego, my joker, my biggest enemy.
Now, it's your turn.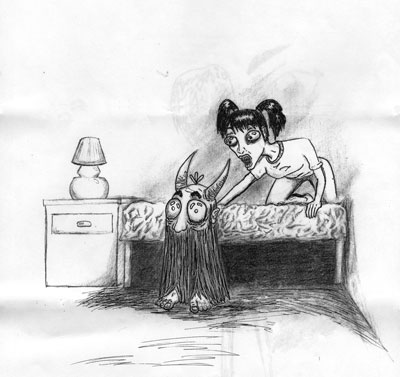 © Jasef I., Norfolk, VA