One Foot
March 16, 2017
A distance that attracts me to you;
your magnetic personality a
gravitational force I find inescapable.
A distance a mere twelve inches
of silent abyss
my words can never travel though.
A distance where every slight shift
in your posture is reciprocated by me;
we play a game of subtleties
that has no apparent victor.
A distance I try to sustain
when I attempt to stretch seconds into minutes
until I cannot pretend to warp time any longer.
A distance that stretches into two,
three,
four,
five,
six,
seven,
eight,
nine,
ten feet,
and I lose the attention I worked so hard to win from you.
A distance that is painlessly severed
when the door shuts behind me,
leaving you blissfully behind.
A distance you will likely never close
despite my silent wishes.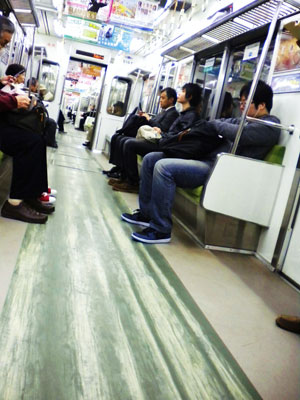 © Abigail W., Kamuela, HI