Her Loving Hands
March 20, 2017
Long ago when she first smiled.
She looked unto to the world and decided to stay a while.
She skipped and played in the setting sun.
Days and days of lovely fun.
She found a guy who stole her heart.
The guy who picked her up when she fell apart.
Not after long he held her hand.
When the brought to this world a little man.
A couple more came after that.
In one house they would learn and adapt.
She started to grow old and grandchildren came.
Who laughed and smiled exactly the same.
As her mind grew blank and skin to sand.
She touched the world one more time with her loving hands.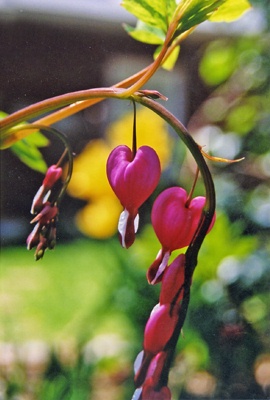 © Sophia E., Wilmington, DE