One Way Mirror
March 20, 2017
The rectangular doorway
frames his form sitting
in a field of empty desks.
His body is poised in concentration,
motionless,
the Thinker in the flesh.
He is intensely scribbling,
a human typewriter,
the pen in his hand mechanically
flowing across the page.
He only pauses to push his glasses up the bridge of his nose,
never looking up,
never acknowledging the open door,
never noticing her observing him
through the makeshift one way mirror.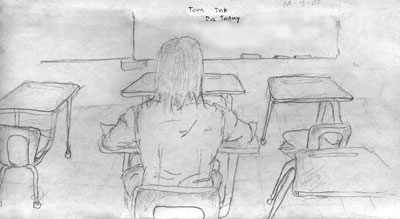 © Christopher M., Dededo, GU