The Tallest
March 19, 2017

I can see how your age has come to you,
you have a slight bend in your stature
yet you still stand tall above the others
as your rigid arms push against each other.
Your jagged skin tells a story,
that of many years,
and that of many to come.
Your wisdom speaks throughout
the rings inside of you.
Everything is so simple.
It is beginning to get cold,
I distinguish you year after year,
I see how the cold aches you.
Little by little, the days roll along;
I watch as you are stripped naked.
You are dying.
But you are much wiser than I,
For, alas, you are not human.
When the weather ablooms,
you will live again.
And I will be here,
enveloped in my shelter:
my indigent nature nearly suffocating me
as I admire.
It is as if you were
Reincarnated.
Your seniority heightened.
Your story, with another page.
I have watched you so many fold.
Soon it will be your turn
To watch me go,
Alas, I will not be back,
as you will.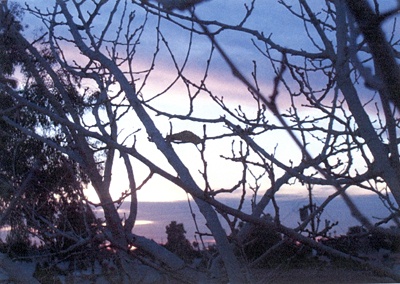 © Delia R., Phoenix, AZ