Star Spangled Banner
March 16, 2017
The white metallic pole planted with cement roots
is the base to the most important piece of material known to man.
It flies high in the calm winds of the greatest country on Earth.
Ancestors from the past proudly carried the stripes
through bold acts in the name of liberty and freedom.
Its great-grandfathers were flown through the explosions
of British artillery. Its fathers were raised through slaughter
on a foreign beach, its brothers remained in memory
when they were torn apart by IED's placed by terrorists.
Now going on its 16th year--reborn to represent
those who were lost on 9/11.
It is made from a tattered fabric that continues to tear
in the brutal winds coming our way, shortening its life
until it is retired, dutifully replaced by another patriotic son.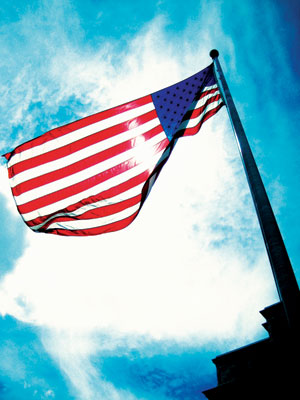 © Seita O., Palatine, IL