Companionship
March 15, 2017
Come with me and follow me to the dawn;
Let us track squirrels' footprints in the snow
And trace every silver-gilt trail left by snails.
Together we can connect the dots of stars
And discover new constellations
As we travel the path of the Milky Way,
Or map out the ripples left by waves
On the sandy bottoms of ponds and streams.
We can create new adventures wherever we go,
Chasing down the invisible lines left in the air
By insects as they flutter and buzz around,
And dodging the wicked, reaching shadows of evening
As we race after the sun to catch it
Before it falls over the horizon into darkness.
Come with me and follow me to the wild;
Let us hunt for mythical creatures
And make real all that is deemed impossible.
We can shoot for the stars
And use the moon as target practice,
Hiding out of sight when he gets annoyed at us.
Let's laugh until our lungs fill like hot air balloons
And carry us up into skies of azure joy,
Laughing even harder when we startle flying birds.
We can build a treehouse taller than Jack's beanstalk,
And at night tell stories around campfires
While fireflies burst from the embers
And swirl before our enraptured, lively eyes.
And when it rains we won't seek shelter,
But we will dance beneath heaven's open floodgates
To the rhythm of deep, gonging thunder
And the bittersweet pitter-patter
Of healing tears as they pour from clouded eyes
In the knowledge that storms don't last forever.
Come with me and follow me to a dream;
Let us whisper every childish secret
And wish upon every dandelion fluff cluster.
We can catch ahold of the hands of time
And swing on them to tomorrow;
We can find magic in every memory
And count the twinkles in the eyes of a child.
With you we can follow every breeze
And face each new chapter with determination,
Armed with the cutting edge of a pen
And the sacred simplicity of a poetic mind.
So come with me and follow me to the sunrise;
Let us seek eternity in the moment,
Never letting go of the essence of earnest life
And spreading our roots of hope
Deep, deep from our seedling hearts,
That we may continue to grow together.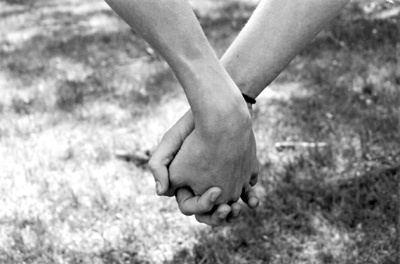 © Alexa T., Pompton Plains, NJ