Questions
MAG
March 15, 2017
On a sagging summer day in the sandy backyard
we scraped the sky on aging swings.
Cait idled in thought, eyes like stones
as she pondered the deadly
Question:
Would you ever, ever …
she giggled
… kiss a girl?
Other girls sang out – a chorus of distaste
while my heart lay, prone, in the dirt.
The only sound I mustered was
the creaking of chains
whining in protest
as the raging sun beat my bare naked soul.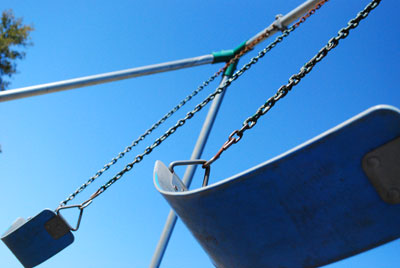 © Natalie R., Windermere, FL