He Who Takes
March 13, 2017
The pain blares in my head and drips from my eyes.
Migraine they call it, but it's so much more. It's not
all about my pain though.
It's about the pain of others.
I see war, which causes death.
I see the blade shoved in
his stomach.
At that moment, I feel the cold blade
inside of me.
I die with the man.
I bleed out
and we are gone.
Death is unstoppable.
I see fatal illness, which causes death.
She breathes her last couple of breaths,
saying goodbye to her mommy.
Her mother says goodbye.
I'm saying goodbye.
And like that,
she is gone.
Her mother holds her cold hand.
I am holding her hand.
Little do we know we die we die later of a broken
heart.
Fatal illness is restless and hungry.
I see suicide, which is another way of death.
The bully leaves holes in the boy's heart.
Blood strains from the holes in my heart.
He feels the pills kicking in
as his body shuts down.
I can't move my body.
We smile and say farewell,
forgetting there was another option then this one.
Suicide is forgetful.
Now that I have seen it,
I've decided. Death is many things, but it is not
foolish. It chooses with a
purpose.
They aren't gone because death wanted
them.
They are gone because death
needed them.
Death causes himself death.
He has no one to talk or listen to.
No one to understand him. No one able
to bring him to life.
No one to love him.
Death is just a lonely thief.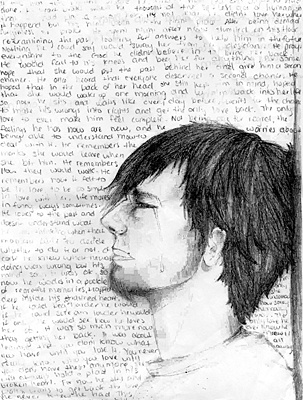 © Annie M., Columbiana, OH