Respect
March 13, 2017
Respect
I wish you'd give me some respect.
Like maybe I'm not yet wrecked
But if you try to make a gondola into a navy ship
These boughs are going to break-- hips
Slumped, shoulders curled
I'm a world not yet unfurled
If you want to understand me
You'd better be prepared to step into these shoes.
I deserve your respect
'Cause maybe I'm not what you 'spect
Or maybe I'm more than what you detect
So stop treating me like a kid--
Cause for all that I contain, I don't want a lid.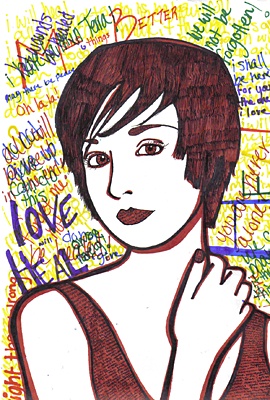 © Sara D., Aiken, SC