Spring Air
March 9, 2017
Spring is in the air;
I see children playing and dancing everywhere.
People are running in the park;
The bright blue sky no longer dark.
Bright flowers starting to grow tall;
Nourished by a calming waterfall.
Last year's grass dead and yellow;
Now turns green, so pretty I might just bellow.
Wives in the house cleaning every room;
Sweeping away with their dusty old brooms.
Wiping windows and preparing tables for dining;
They leave every surface perfectly shining.
The spring season is finally here;
I have waited so long, almost a year.
I love to walk around town square;
And take a deep breath of the sweet spring air.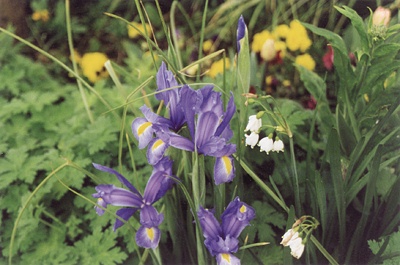 © Kelly G., Norwell, MA