I am From Darkness
March 9, 2017
I am from darkness
From the agony and anguish of human suffering.
I am from the dark, bloody recesses of your mind,
Where your blood-lust lies, waiting,
Watching,
Learning.
I am from the midnight oaks
Who's limbs hold dead by their necks
Eyes swollen,
Unseeing,
As if they where my own.
I am from the nothingness,
The dark forbidding void.
From the watching of torture,
The fighting of friends,
The death of love,
And the destruction of trust.
I am from the nightmares
That keep you awake at night.
From the horrors of the human psyche
The darkness shunned from the world.
I am from darkness,
And nothing scares me.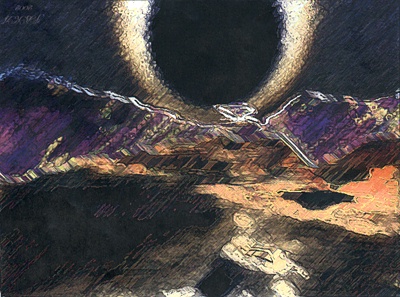 © Jason B., Colorado Springs, CO