Colors
March 5, 2017
When I was younger, I used to wonder
If I saw the same colors that you did
That I saw green and you saw blue and we decided to call it yellow
That maybe your black was my white and my dark your light.
I used to try to figure out how I could see through your eyes
If only I could put of a pair of glasses to see things your way, through your life
We can't see the same things, because what you see correlates and what you think
Seeing is chewing and thinking is digesting. And I don't think you're thinking what I'm thinking
Because my thought is ginormous, it's crowding up my brainspace:
Maybe because it scares me or maybe because it makes me feel lonely
I thinking, maybe I'm all alone here.
Because once you go past that point of noticing that we may all not be seeing the same colors you realize we may not be living in the same world. We have no proof of that this world even exists. The proof they use in courtrooms, they're using it lightly. We've built this whole world of science, built on something we can't prove in a practice built for proof. Science is just us trying to make sense of our universe, to fit together an impossible puzzle
Then I think, I may be all alone here, stranded here. I think, therefore I am. But am I thinking, am I being? Am I speaking to you right now? Who is you? Is you me?
If I'm the only one here, then I must change the world, I must uplift it upon my shoulders. If this world only exists in my head, then I would rather be remembered by these characters of mine than forgotten.
If I am only one lost in billions and lost in my arrogance and thoughts. Then I have no purpose, I am only here because I need to raise the next generation and die: forgotten.
So I am torn, slashed because I have settled on a question:
Would I rather be a useless cog in a world filled with life
Or the sole cog in a lifeless, colorless fictitious world?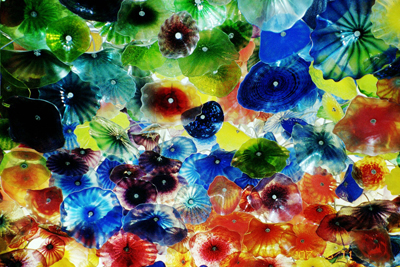 © Shawn P., Las Cruces, NM