I Have Wasted My Life
March 3, 2017
Look at the glistening of the dew on the grass,
it winks at me,
and I wink back.
Time flows steadily,
as sand would bleed through the edges of an hourglass.
A reptile climbs onto the tree I lay beside,
peering at me through green kaleidoscope eyes,
and flicking its tongue out as if to taste my loneliness.
I look at the sky.
Clouds pass overhead,
paying no mind to what I have now become.
I come to the realization that—
i have wasted my life.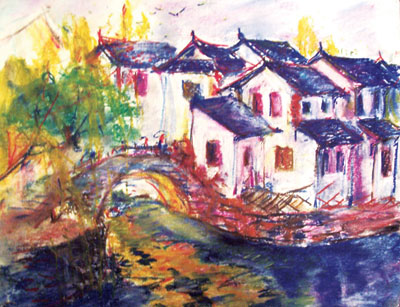 © Xiao H., Naperville, IL