HOW TO BE SKINNY, 10pt.
March 3, 2017
HOW TO BE SKINNY, 10pt.
1. Count until Albert Einstein trickles into your brain and you immediately know
             27.5 + 49 + 137 + 500 = 676.5. That answer is NEVER more than 900 dumbass.
2. Remember that you've done it wrong if you don't feel the need to rip your stomach out and eat it.
3. Stand in front of a mirror and compare your body to that of a coveted skinny white girl.
4. Exercise until your thoughts can't breathe and you can no longer see your thighs when you stand behind Ashley.
5. Mark the places on your body you hate with sharpie: Disappear when standing in front of a black wall.
6. Cut 12" off your waist, 4" off your back, and 3" off each arm, or until you can see bird cages on your stomach, just like Kendall.
7. If anyone asks why your fainting just say dizzy spells run in your family.
8. Realize you'll never be 80lbs.
9. Roll up into a ball.
10. Cry.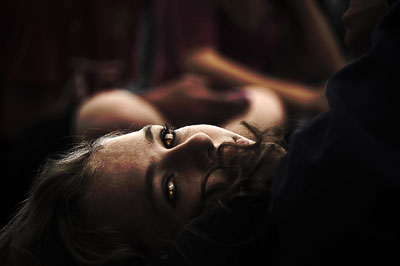 © Calvin C., Salt Lake City, UT