The Shadow Inside Me
March 1, 2017
I am silent. Not knowing no-one. My heart's slow,
inside a shadow appears telling me not to speak
Keeping me locked in a chain that i can't gain..
Whispering, struggling quiet as a ghost.
I'am looking around at all of broken chains around me.
They talk to me yet i can not speak.
Something inside of me is slowly getting faster.
The pumping inside me has been hurting me trying to tell me something,
That these broken chain's want to set me free from the darkness too,
That is apart of me...Maybe these chains that are talking to me are helping me.
My shadow appears in front of me.
The shadow looks frightened, looking around to find a place of solitude
Trying to keep me alone. I want to follow me shadow but there is still something
Inside me is beating quickly and deeply. It is hurting me.
I panic not knowing what to do.
Suddenly the world stops...Quiet, A broken chain comes to me.
"Do you want to play?"
Sunlight shines upon me. The shadow in me disappears.
The gray world around me turns colorful.
The quietness is now happy, joyful, loud.
That something inside of me isn't hurting me
The chain in me is Broken .
The voice inside of me is free.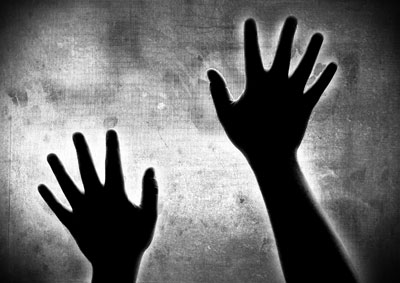 © Andrew F., Lake In The Hills, IL