who i became... who will i become
March 1, 2017
Silent. I start off
Minding my business
Not talking or socializing
I sit in a group yet feeling like i'm on a island, alone
Voicing my opinion
Middle school….
Very exhausting
Like trying to get up in the morning on a cold,windy, rainy day
Seeing many being teased…
I started to voice my opinion
No more teasing around me!
Speaking. Socializing more
Difficult, yet satisfying
Difficult, like a kid trying to come out the closet
I didn't have any words
Couldn't really keep a conversation
Yet, i had already thought out what i was gonna say...what a shame
Talkative. I finally voice my opinion
No hesitation
Even if i stuttered...i no longer had shame
Putting my 2 cents in...i was like a deer in headlights
Amazed at my own progress
Happily.
Looking back...
I'm Like a gymnast i have been and had many obstacles
I am just like the future…. Unpredictable
Who knows who i will become next?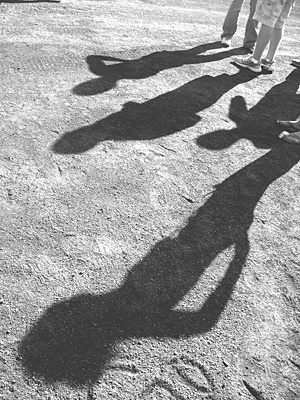 © Trella R., Mountain Lakes, NJ