Christmas Spirit
March 1, 2017
Plastic needles lie on the floor,
waiting until the new year comes to be swept away.
Yellow lights are strung between the branches,
gifting the tree a glowing aura.
The smell of peppermint wafts in the air,
as the flames of scented candles flicker around the room.
Gold ribbons drape to the ground,
dangling from the top of the tree.
A gingerbread man hangs from a branch,
surrounded by a variety of ornaments.
Carefully wrapped boxes and colorful bags
sit in the shade of the tree,
waiting to be opened by their owner.
I feel the spirit of Christmas as I look at the tree.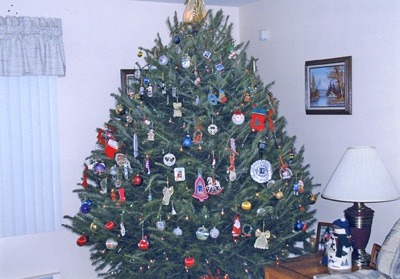 © Brian N., Mildford, CT