My way back to finding myself
March 1, 2017
You're coming home in a number of hours.
It's quite scary
if you think about it.
I am not sure
how I feel.
I
really
am
trying
to
find
myself,
but it's not easy.
Somehow I lost myself
along the way
in the past two or so.
And I've been
trying to find myself,
I'm slowly finding my way.
I have hope that maybe,
that maybe,
that you can help me
find myself.
But I shouldn't
  depend on you
to help me find myself again.
But I think…
after this little rough patch
I will
Be
Myself again.
  I just hope
it won't take a long time.
Hopefully..
after
the doctors
find out
what's going
on with me,
I'll feel more like me.
BUT
  you coming home
ONLY
  adds stress to
MY
life right now.
And I know
I shouldn't let you
coming home affect me
But everything that
I was taught
has seemed to
F  L  O  A  T
       
A  W  A  Y

And I am
DETERMINED
to get those
principles back.
And EVERYTHING
that I was taught
I will REGAIN
once again
it's just going to take time.
I need to have
time for myself.
And reteach myself
the principles.
I will not let you
coming home
affect finding myself,
my principles,
and my education.
I will be the
best me than
ever before.
I just need to
let   o  u  t  
my frustration.
And let God take
it all from me.
LET GO AND
LET GOD.
Everything happens
for a reason.
I am going to work
on myself and
my education.
And also become
more independent,
and more proactive
and not reactive.
And not centering
my life around
a person or thing.
Everything is temporary
nothing is permanent.
I need to remind myself
of this.
I need to change
my way of thinking,
my dendrites,
become more of
a lady.
And I am open
to any new experiences
that come my way,
I am ready
to take it
by the hand.
I am ready
to be more positive
and encouraging and
try to be more
helpful to others,
and show leadership,
and loyalty.
And knowing that
I am strong,
that I can beat
this thing that's
TRYING
to conquer me.
But I won't let it…
Because I am stronger
than it.
And how I handle this
difficult situation is all up to me,
the choice is mine
no one else's.
I can choose
to either let this thing
defeat me
OR
I can choose to
STAND BACK UP
and
FIGHT IT.
FIGHT,
for what I want.
I am   t i r e d 
of being the victim
and letting this thing
overcome me.
I'm not going to let
this thing get me depressed
and feel bad about myself.
I will
G  A  I  N 
my
S e l f - c o n f i d e n c e
back.
I will always
C h o o s e
T h e 
R i g h t
And I choose
to be positive and
have positive vibes.
I will have my energy back,
my perseverance,
and determination.
I am not
a quitter,
I'm a fighter.
And I am going to
fight for my life back
or yet an even better one
because
if I work hard for it,
well then
that's what I shall get.
No more being lazy
I am going to put
myself out there,
make new friends,
and be more friendly,
and make people feel comfortable
and confident talking to me.
I will make myself
more approachable
and be sweet and kind.
Being open minded to
do anything and
not having a close mind,
and only stay in my little bubble of comfortableness.
Because I have to
push myself
to do some things
that make me feel uncomfortable.
So that I have a bigger
and expandable bubble.
I need to remember that
I am only in control of myself
and my surroundings.
But I can't
control others.
So I shouldn't make
other people's problems
my problems.
I can help and try to
give them advice
and give them
my perspective,
my outlook on things.
And that I support them
with whatever decision they make.
To not be unsure of myself,
and put things into
other people's point of view on things.
Choosing words wisely,
talk confidently,
having good body language,
showing that I am confident in myself.
To the times when
I hear something
that's not okay or I feel
as if it will
put someone in harm's way
I should shut it down.
I should be open minded
to the things that
I need to work on.
I won't always be perfect
and I need to remember that.
But there's always room for improvement
I always liked to think.
And start letting go of people
who aren't beneficial to me anymore.
To handle situations maturely,
take accountability for my actions.
And talk things out
what's bothering me in a maturely.
Bring people
U P
not D O W N
To have good intentions
for others and myself.
To not hold grudges
against people let it go,
not for them but for myself.
Set goals for myself
so I can start improving.
Find coping skills like
deep breathing,
writing,
stretching,
and coloring.
Choose to have a positive day,
no matter how your day
starts off or ends of like,
it is what you make of it.
Have more faith and be more positive.
Being honest with yourself and others.
Being open to myself and my thoughts inside,
and how I really feel
in certain situations.
Describing my feelings and defining them.
Giving everything my all.
Not taking my frustration out on others.
Find the things that
I am truly grateful for.
And finding the things
that I need to work on
and make them goals.
And keep that goal
for however long I
want until I accomplish it.
To not focus on my image
and my weight.
Saying nice things to myself
instead of bad things.
Spend more time with my family
and appreciate what life has to offer.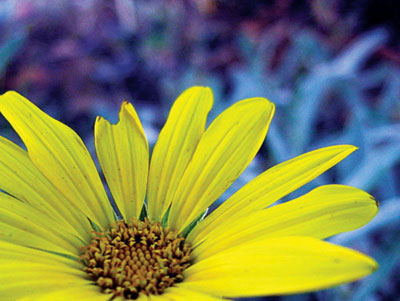 © Roopa S., San Jose, CA