Periwinkle: A Color Poem
March 1, 2017
It is the clear, morning sky.
And the happy tears that roll down a cheek.
It is cotton candy dissolving onto your tongue.
And the color of fresh blueberries.
It is the color of a bold eyeshadow.
And a kitten's eyes.
It is a cute, new manicure.
And the lilacs that make me sneeze.
The smell of raindrops dripping,
Raindrops pouring,
Raindrops kissing your nose.
It is the morning dew on a blade of grass.
And the color of shivering fingers.
It is the icicle hanging from the window sill.
And the periwinkle flower blooming in bunches.
It feels like a calm bubble bath.
It smells like the old lady down the street.
It sounds like The Arctic Monkeys' beautiful music.
It is Periwinkle.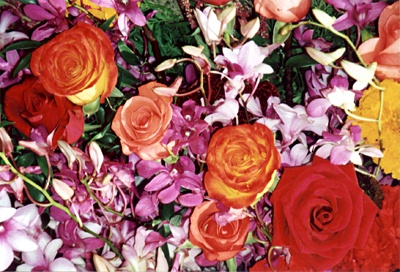 © Stacey L., New City, NY