How it felt to Love you
March 7, 2017
When I was younger
I took all my mother's fine acrylics,
squeezed the paint onto the cap
and licked it clean off.
The colors tempted me;
a plethora of shades:
creamy lilac, mellow sun, blood orange.
I could see a future in every hue,
and their beauty enticed me to consume.
Propped up on that hard cold hospital bed,
insides tinged with lead and chemicals,
hands still smeared with fading colors,
harsh green tints outlined mother
sitting across the chloroform-lit room;
"How could you ever do something so stupid?
Looking down at that starch-white hospital gown,
I fought to speak, the taste of vibrant pigment still coated my tongue
and weighed it down to the bottom of my mouth.
Betrayal washed over me like a
great wave of blue, and I could only wonder why
something so beautiful could make me
feel so weak.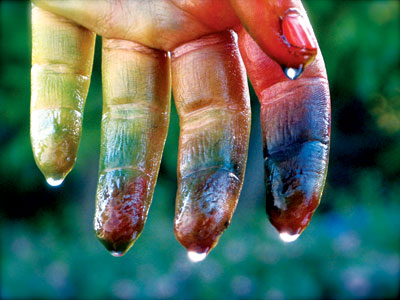 © Allison F., Menlo Park, CA