What the Hopeless Romantic Inherits
March 7, 2017
The hopeless romantic has no choices.
They are forced to inherit a yearning for something that may never be.
No matter the avoidance tactics used, the hopeless romantic inherits a gap in their chest that eventually feels comfortable.
The hopeless romantic is not mentioned in the will for it's usually their will you're reading.
They leave the yellow sunflowers that needed extra water and their most prized picture taken on the 2009 vacation all to one person.
You'll often find them in the streets, they make the mistake of constantly creating homes in others who promised to never leave.
The hopeless romantic does not inherit the family estate or Grandma's ruby red necklace.
They inherit the constant desire to seek those in love.
They inherit crooked poetry in the hopes that one day, they'll be the poem, not the poet.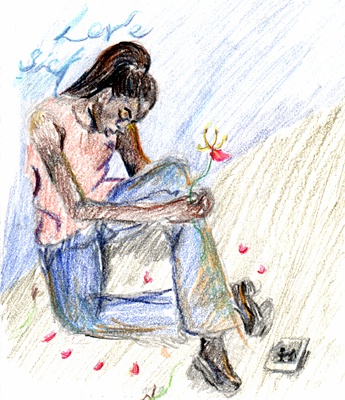 © Sherell B., Philadelphia, PA