Fields
March 6, 2017
I stop and stand 
in the middle of a wide
and green field.
I don't see anything, 
but the sky,
the grass,
the flowers, and 
the trees at the end of the field.
I can smell the flowers' 
sent, flowing with 
the breeze of the wind.
They smell sweet.
I look around and see 
a tree on a hill.
I make my way through
the grass to the tree.
It's shade is peaceful.
It's shade blocks me from the 
sun's rays of heat.
I lay down on the grass 
and think
about how soft the grass 
feels.
It feels like cotton.
I don't understand how,
but I except this
and close my eyes.
I let myself
drift off and
away from this world
to rise another day.
I will be in the same field 
and I will be happy.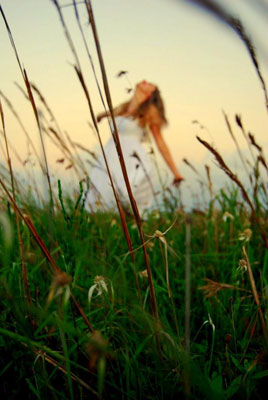 © Richard F., League City, TX