Vulcan's Sculpters
March 6, 2017
Glistening morning sky, full of hope and beauty, is overcome by gray.
The gentle plume wriggles smoky tendrils through fluffy clouds.
Odors fill the air, sulfuric and hot,
Worry bubbles inside me, already constricting tight lungs.
Soon, broken earth shakes.
Our Gods pummel us with burning rock,
I watch my world torn apart, frozen with fear.
People run by as my door rattles.
From east to west, there is nothing but darkness.
A wave burns a path down the mountainside,
Fear rips through me as I run to my room.
The sputtering monster is closer now.
All at once death envelopes me.
In my last moments I think of my future, the one I'll never live.
Never will I fish with my father again.
I will never live.
My body is held in an airless tomb.
I am stuck, in the shape of my last moment.
Later I am unearthed and put on display, no longer alone.
Everyday thousands visit me
Their smiles my only entertainment.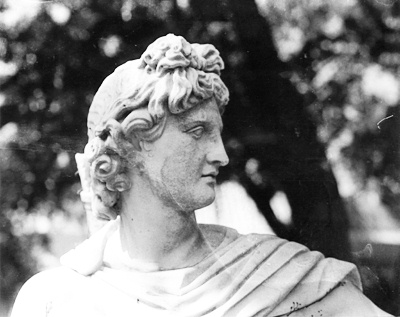 © Josh W., St. Petersburg, FL