She is...
March 6, 2017
She is a dark fortune teller.
She intends to sit you down no matter where you are destined to be.
She has a musky aroma; her hair is tangled in endless knots.
Her pale skin has barely seen the sunlight,
she doesn't venture out much.
When she drags you into her booth,
she doesn't only absorb your time,
she devours your mind.
You are forced to concentrate on all
the instabilities and insecurities.
Once she lets you go, her voice
Is still inside your mind.
Shouting the imperfect so
you can't hear the positive.
She is anxiety.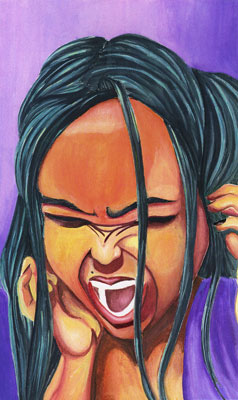 © Kriztille J., Briarwood, NY