Short-sided Paradise
March 6, 2017
I am a mess.
I am a 4 page essay with 9 periods and 78 commas.
I am a broken trash bin,
A dog abandoned in the pound.
I am a hill which few climb,
And a will which holds no money.
But I am beautiful.
He is a trainwreck waiting to happen.
He is a timebomb,
The rut of the liter;
A molecular bipolar.
He will reject all hearts offered to him,
For he has yet to understand his own.
He is beautiful.
She is a perfectionist.
She brightens every room she walks in,
Yet only sees the dust in the corners.
She lives her life mirror to mirror,
Masking her imperfections in every restroom.
She wants to be the perfect girl so badly,
But she doesn't understand that if he wanted perfection
He would've left a long time ago.
She may not know it yet,
But she is beautiful.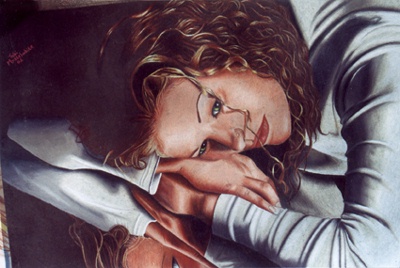 © Tabitha M., Kannapolis, NC