Where I'm From
February 23, 2017
Where I'm From 
I am from the clock gear,
from methodical ticking and bell ringing.
I am from the porch swings twined by the vine,
Shady, sturdy,
silent as can hear the needle drops.
I am from the clover,
which the leaf blade I remember,
brings in the faith, hope and luck.
I'm from the charcoal drawing;
From the moment,
captured by camera flashing.
I'm from the fireflies,
they sparking in the darkness
like the countless tiny little stars.
I'm from the strokes of Chinese Calligraphy,
from the first cup of
morning tea,
besides my grandfather's reading glasses.
Fragrance,
as the scent of crops harvest.
Under my shelf was a scrapbook,
It records all the
pictures and stories from
the past to present.
Remain for few blank pages;
In the future,
let the pieces of dream build in.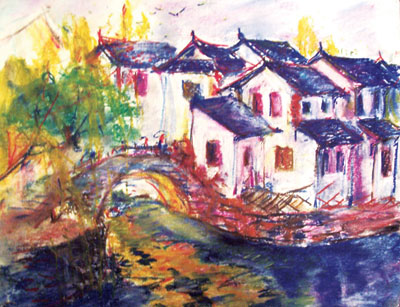 © Xiao H., Naperville, IL