What am I?
February 23, 2017
Look at me,
am I a beast?
Do my brown eyes suggest demons
and my black hair strike wickedness?
Are my hands going to tear throats
like the beast you perceive me to be?
Is my sharp tongue unnerving to the light hearted?
Tell me,
am I a beast?
Does my slow beating heart hold no meaning
while my words try to reason?
Is my silent voice louder than I anticipated,
Causing echos through people's minds
Is this what I'm meant to be,
A ruthless beast
with the body of a human?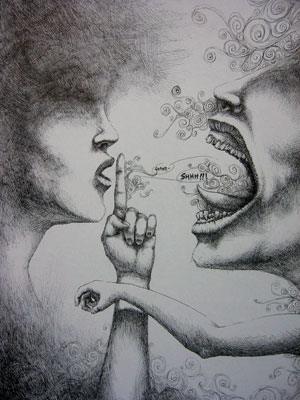 © Andrew M., Apple Valley, MN