My Country
February 27, 2017
Symphony of annihilation rings in the streets
Mouldering carcasses wrapped in white sheets
Victims stained with blood of innocence...

The deranged choirs of wailing shells
Familiar sounds now comforting tells
The gory story behind the pandemonium...
They say they do it in the name of peace
Then why do those fanatic monsters feast
On the souls of the unknowing guiltless...
Clumps of blood and frayed bone,
Remains are left there to be shown,
For the world to see how I see it...
My beautiful country lies in shambles
Screaming for help amongst the scandals
Who can assist, please don't turn away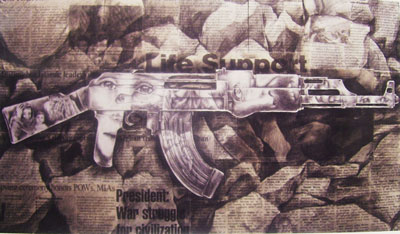 © Claire V., Lubbock, TX