The Swinging Door
February 26, 2017
There is a door, that I know of
That doesn't quite shut.
Everytime I close it
It opens right back up.
Though I know not what is wrong with the door
I can tell You what is past it.
The door is like Pandora's Box, like
Schrodinger's Cat.
If I keep it closed,
Then all the terribles
Won't have to come out,
And all the possibles will
Never have to happen no matter how good or bad they are
And I won't have to think of what could have gone
Right or wrong
I would just need to bury the truth in me
And never speak it in my mind or outside again.
I fear, if the door were left open
Then all the chaos
All the memories
Would come flooding back
And I would remember how I felt
And all the pain I went through
And all the possibilities that could have gone so right
And all the delusions I constructed in my mind.
The reality I dreamt was not the reality that ensued.
Time has passed.
And now as I'm looking at the door
Into the room I can see
The undeniable truth.
I know what is wrong with the door now.
Smiling, I leave it wherever it is
And walk away.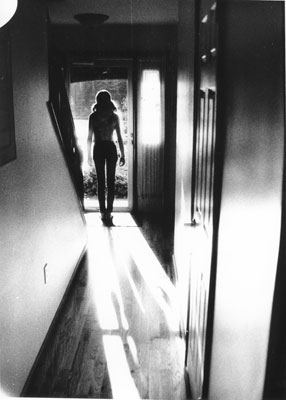 © Mike V., Morgantown, PA