I Stand Here Now
February 9, 2017
Time is all around, except inside
calendars on landfill desks piled
high with yesterday
and aspirations under white sheets, dead-
lines, red lines, and urgency.
But the floor sits
sticky with strawberry jam and
all the important jobs are still done
in summer's haze and
mirrors, cracked and glazed,
say, your eyes are the fireflies we
caught in July until you
peer deeper.
They're embers in the snowy dush,
face a constellation of confusion,
world tinged with
the gauzy focus of chlorine and
it's time to take that jump
from off the diving board
because time is
wearing thin.
Two feet standing on the precipice
before murky water lurking deep,
wondering, do I jump?
And you'll stand
until December's icy hand
shoves you into the freezing water
head first,
because you couldn't make that leap
and
I don't blame you anymore.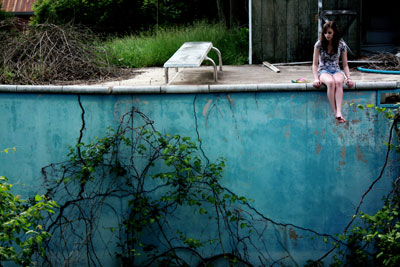 © Myra K.