The Seraph's Song
February 28, 2017
This is the face of God you see.
There in the snow, the ice, the clouds that break apart like
Pangaea to reveal a beautiful blue face, and you wonder whose face it is.
It looks just like you and me.
That hum you hear is the seraph's song.
She is the sparrow, the nightingale, the mockingbird.
She has perched on the apple tree to sing the day to its blissful beginning.
She sings fast, and not for long.
The love we feel is a holy love.
It is the only prayer worth listening to.
Have not saints lips, and holy palmers too?
They must touch, and that is enough.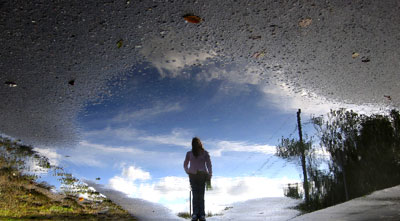 © Daniel H., Oak Bluffs, MA