Listen to the Trees
February 17, 2017
The lonely
cabin
was built eight years ago.
Today it continues to stand
tall
amongst the trees,
looking down a gradual hill towards the bulbous, blue water tower of
Craigsville, Virginia.
Like a king of the woods,
watching over the plants and animals,
listening to the quiet yell of the rustling leaves,
and the whistle of the 12 o'clock train,
feeling the breath of his kingdom blow past his gentle gaze,
smelling the butter and grease of the IGA fried chicken and Mac & Cheese,
tasting the sweetness of the honeysuckle.
The forest is his kingdom,
he keeps them safe,
and the inhabitants respect him.
The dancing deer,
the rolling rabbits,
the miniscule mice,
everyone respects him.
The king watches over the creatures with a
gentle
fist.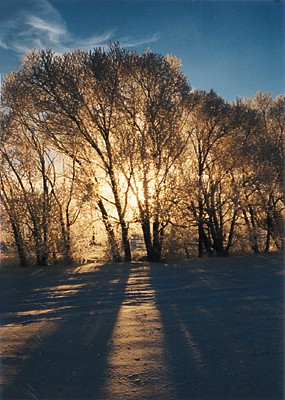 © Kyle G., Badger, MN