One Way Train
February 17, 2017
Tossing, turning,
and ever so consuming.
Nothing can stop what I have done.
I am ready for whatever comes.
For I am on a one way train
that only stops when they reach my brain.
Wash them down with a glass of wine.
No human body can decline
this lethal dose of sertraline.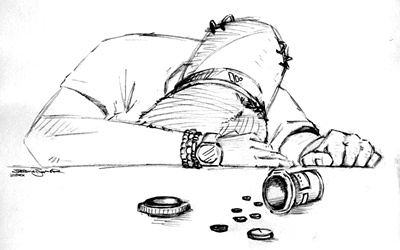 © Jeremy B., Austin, TX