The Candle
February 17, 2017
The curious flower dances from left to right
It's black stem crisp and burnt.
Blue tips rise, blooming into orange petals
Its edges a fiery scarlet.
It waves in the breeze
A thin light grey line aroused from inside.
It floats away into the air, vanishing from sight.
Below the stem lies the creamy white wax, dripping endlessly, Like raindrops.
Thick curls of white grow in length and the flower spreads.
And when the light it provides disappears,
The last thin wave of grey floats into the air.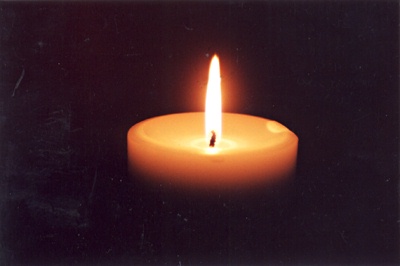 © Ashley D., Philadelphia, PA