Hjemsted For Den Smukke
February 16, 2017
The Lavender-laced fields that are sprinkled across my eyesight greet me as we drive by;
"How could something so simple be so beautiful?"
The signs come and go, given in words that I have no way of knowing their values
The hotel is gorgeous;
Small vines desperately crawl their way up the walls of the modern lodge.
The meals strive for nothing less than perfection, each better than the last.
The stream slows under the chilled sun, avoiding the coldness that the ocean brings.
The Ocean;
White waves crash into the shore, leaving small shells in its wake.
Rocks line the beach, mother nature creating only the most beautiful of patterns.
The water is frigid, yet my excitement leads me further into the light blue depths.
Eventually, I feel the land begging for me to return, so I follow its wants.
The day continues, as the sun slowly sets.
It's as if it has no want to go, to stay here forever.
My Danish cousins play a game with me, laughing heartily.
We speak of the lives we live.
So different, yet almost the same.
I notice the smallest one's hair, the exact same as mine.
The night grows heavier, as so do my eyes.
As I drift into sleep, I recall the time spent in this beautiful place
How I, truly, never want to leave.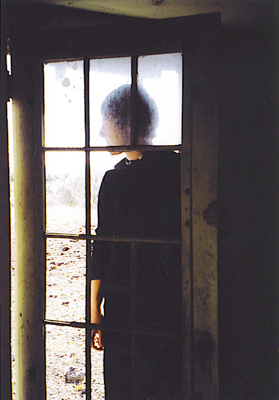 © Lindsay S., Billings, MT