"Sign of Hope"
February 16, 2017
Rainbows.
Full of color and wonder.
Sparkling through the clouds.
Rainbows are like the silver lining after a storm.
Red
Orange
Yellow
Green
Blue
Purple.
Even that outcast color.
Indigo
When the wind is howling and the rain is beating at the window seal.
You might feel it is never going to let up.
Hoping that the sun will come out to show the light of day.
Rain makes the day everlasting.
An everlasting day of gloom.
Always stormy and cloudy.
What time is it?
Neither noon nor night.
Morning nor evening.
Just endlist rain.
When that rainbow comes out early that next morning it is a sign of hope.
Hope that a new day is coming.
You made it through the rough.
Light for a better future.
So when that storm comes again.
Just know that somewhere soon there will be a rainbow.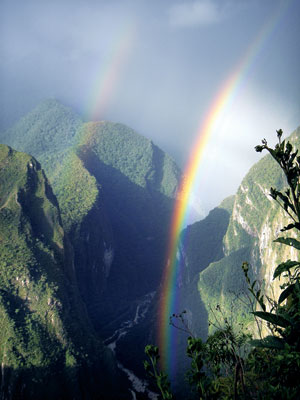 © Benjamin C., E. Norwich, NY