The Sun, The Moon, and The Stars
February 22, 2017
I felt as if I was one with the cosmos.
A piece of an intricate, never ending design.
The world was mine and I was hers.
When I looked at her
Time seemed to stop while simultaneously
Moving faster than the speed of light.
Every breath we took became a gust of wind.
Every word we wrote was etched into the core of the Earth.
Every foot step shook the ground and moved all the seven seas.
When I looked at the moon I saw my lover.
When she looked at the sun, she saw me.
We were indestructible.
We were young.
We were free.
We were infinite.
And although our lives meant little in the macrospect of things,
We were beaming.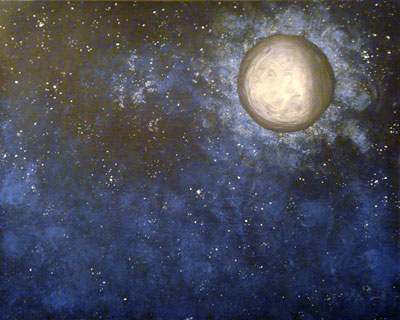 © Allison H., Vancouver, WA